Neem contact op
Tel : 0086-020-34704480
Fax : 0086-020-34704479
E-mail : asia-inflatables@vip.163.com
Contactpersoon : Grace
Adres : Room 55-57, 3F,1 St,Lingnan E-Commerce Industrial Park, Luopu Street, Panyu District, Guangzhou, China

Hoe een aangepaste bestelling maken?
HOE MAAK JE EEN DOUANE-BESTELLING?
Hoe maak je een aangepaste bestelling op onze website?
Eerste stap:
Materiaal:
1.0.45 mm PVC zeildoek
2. 0,55 mm PVC zeildoek
3. 0.65 mm PVC zeildoek
4 . 0.90 mm PVC zeildoek

5. 0.8mm of 1.0 mm PVC / TPU
Tweede stap:
Kleur: 26 kleuren voor uw ontwerp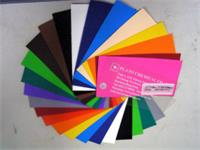 Derde stap :
Grootte: aangepast
OEM / ODM: Logo Afdrukken of Aangepaste Ontwerp is aanvaardbaar
KWALITEITSTEST en klantenservice
We testen elk product gedurende 3 dagen om ervoor te zorgen dat het speelgoed precies goed hecht.
We bieden gratis reparatiesets, inclusief materiaal en voor reparatie.
Wij zullen u begeleiden om te repareren en compensatie voor hen dienovereenkomstig te maken
Werkstroom voor het verwerken van aangepaste volgorde
EMAIL / SKYPE / MSN:asia-inflatables@vip.163.com